Yves Saint-Laurent
, no more today at 71. A fuller life could not have been lived.
The life and times of Yves Saint-Laurent
here
.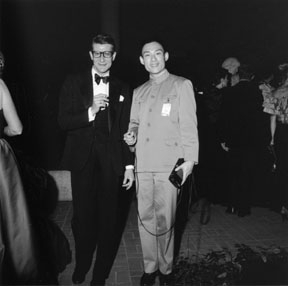 A
video
of a YSL fashion show in 1962.
Here is the
AP News Story
regarding his passing.
Sigh. Such a talent and an inspiration.
Thanks for makin' it hot, Yves Saint-Laurent!
[images via filmforum.org, munatseng.org. brightstarlights.wordpress.com]